back
How to Develop Your Business by Social Media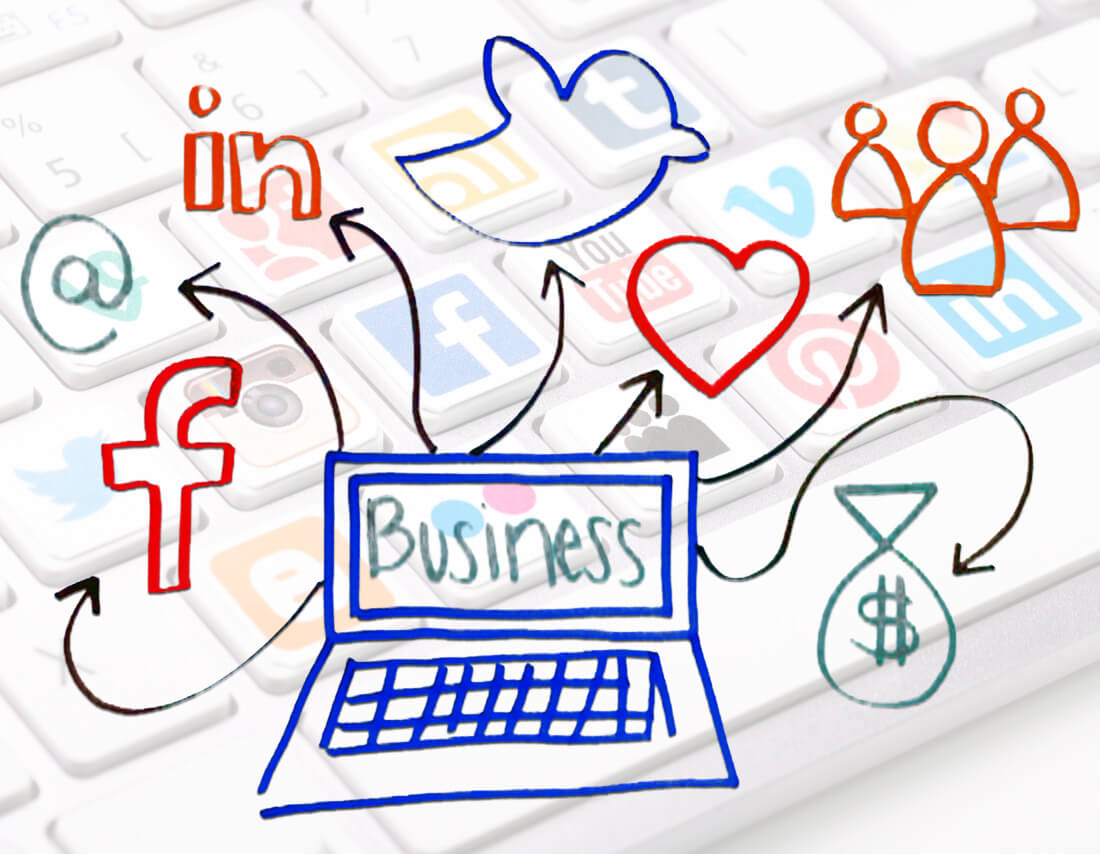 Social media provides large opportunities to develop your business. Companies can share stories, talk about events or offers, discuss services and solutions with interested customers or potential clients. Social media suggests a huge platform to communicate and engage with your customers. Spend the little time you have on social media to understand your customers' needs and after that start to promote your business.
The most important aspect of social media is that it provides you with the opportunity to grow relationships with your target audience. Your followers, fans and people who are interested in your business and you product will see all your posts and will be most likely to tell their friends about you and your business. Social media gives you the power to learn more about your audience, their thoughts, interests and collect feedback. The best customer service is probably the top priority for your young business. When it comes to social media, everyone wants in on the action. Twitter,  Instagram, Facebook, Pinterest are all highly active social media networks. Everyone wants to be involved in these platforms in order to achieve a successful and popular business.
Here you can see some points which will help you to develop your business:
Think and establish your main goal before moving – try to understand what possibilities may have your business. Don't just jump into social media without a concrete, specific reason and a goal that you are trying to accomplish. Ensure you know how each platform works, what audience you can obtain and what your objectives are. Based on your business goals and and target audience, figure out which networks make the most sense for you to dedicate your time and efforts to.
Understand what your audience needs and requirements – this will help you to develop good and powerful relationships with them. Knowing what they want to be informed about will help you understand what you have to give them. Once you understand this, you can do anything they want and bring them to your website in order to study what your business is about.
Always use hashtags – everyone is using them in order to have large audience, it helps to bring more people to their blogs and websites. Using hashtags on Facebook, Twitter, Instagram and other social media sites will help to bring more people to your account.
Show your personality and details about your company – Undoubtedly, people wants to know is the founder and owner of the company. For start, you can share some personal details about you and company (when it was founded, how many members it has, etc.). You can also share recommendations on blog posts or products that you find useful and informative, etc.
Engage with everyone – Let your followers know that you are interested in their needs, try to be responsible and read their messages as soon as possible. Your followers appreciate your attention. When someone sends a message, always try to answer quickly, besides it is beneficial for your website because when you post and write something and are active it is a proof that your website is "alive".
Add the Social Icons to your emails and messages – Imagine this: You send out emails very often. If you have your social media icons in your email, people will get curious and start to check your page and posts. This is the best way to grow your social media presence.
Create the best logo – Placing your logo on all of your marketing, products, website, etc. is a way to advertise your brand and your message consistently. A good logo reflects who you are and will bring you success very quickly.
We hope this article would be beneficial for you to create and advertise your own business. Thank you for your time to read our article!
Yours Sincerely,
TCO Team.