back
Is English important for programming?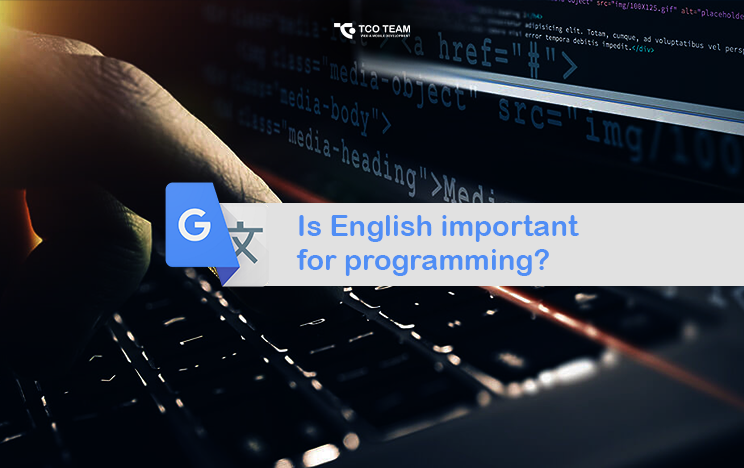 One of the most asked questions is whether it's important to know English as a programmer or not.
As a beginner who is taking his first steps in the field, knowledge of English is not necessary, but it can be a good bonus to make the learning process easier, as the keywords for many programming languages are in English.

So, you can start programming without being highly proficient in spoken and written English, nevertheless knowledge of the language will be a privilege and will make the whole process more understandable.
Here are some reasons why knowing English can make the programming process easier:
Technical documentation. As a rule, technical documentation of any programming language is compiled in English. Of course, you can find translated documents, but the original is always better.
Search for answers on the Internet. While writing a code there might be many situations when you will need to google some issues or errors related to the code. Since most of the sources where you can find answers related to programming are in English, being able to google your questions in English will be an advantage.
Interacting with other countries. As a programmer, you might need to interact with customers from different countries and most of the time the main language of interaction will be English.
Worldwide experience. Being fluent in English might help the specialist to be able to work remotely for a company in another country or relocate and continue his career in another country. Therefore, if you see your future working with companies like Microsoft, Google or want to take part in international webinars, you definitely must know English.
In conclusion, we can certainly say that one's knowledge of English certainly expands one's possibilities.