back
THINGS TO KNOW BEFORE STARTING TO LEARN PROGRAMMING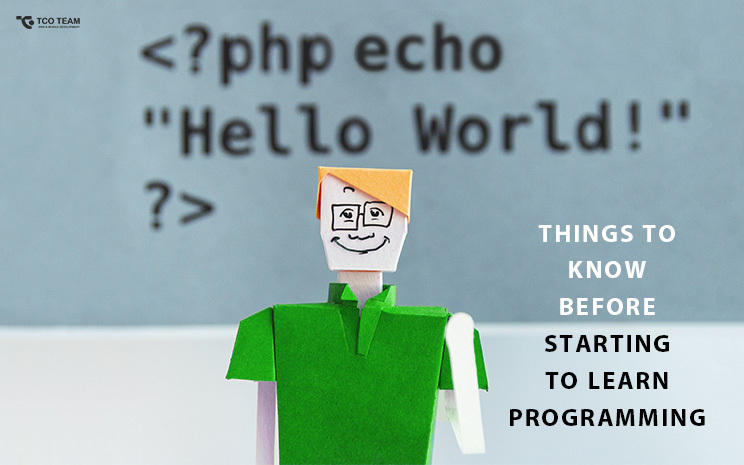 Before learning programming, you need to set up an exact goal and commit to it – if your goal is to become a developer, then this article will be very helpful for you.
The learning process of programming is not an easy one and to succeed you need to get the basics right, which is why you need to be careful in choosing your study methods. Find the best way or routines for you and don't constantly change them in favor of new ones.
Be prepared for a long and hard learning process. One thing that you'll certainly need is patience. Patience will help you to be ready for disappointments; it will improve your ability of problem-solving and analyzing.
You should be ready for errors and improve your skill of searching for answers. Remember that Google is your best friend, and you can't do everything on your own. Don't try to learn everything yourself and don't refuse to ask for help. You should get in touch with other programmers and share your experience with them. There will always be times when things get really hard and having someone who can help you will be very beneficial.
During the process, don't forget to balance your learning. As a beginner, you should always be ready to learn new things, but also remember that the IT sphere constantly changes and if you want to be competitive you should always be aware of such changes and never stop learning.
Have some everyday tasks that you should accomplish, but don't forget to take breaks, so you can recharge. Sometimes a short break can make you more productive.
Don't rush. Don't jump after the basics into frameworks, it will be difficult for you. As we said earlier patience is the key. Remember everything takes time, and move towards your goal step by step.
Don't be afraid of doing new projects. By doing many projects you will not only get more experience, but also improve your problem-solving skills and understand your weak and strong points.
There will always be times that you would want to give up, but if you give up it means it was all for nothing and you wasted your time.
So before starting to learn programming think twice if this is for you and if the answer is yes, then don't give up.