back
SMART Goals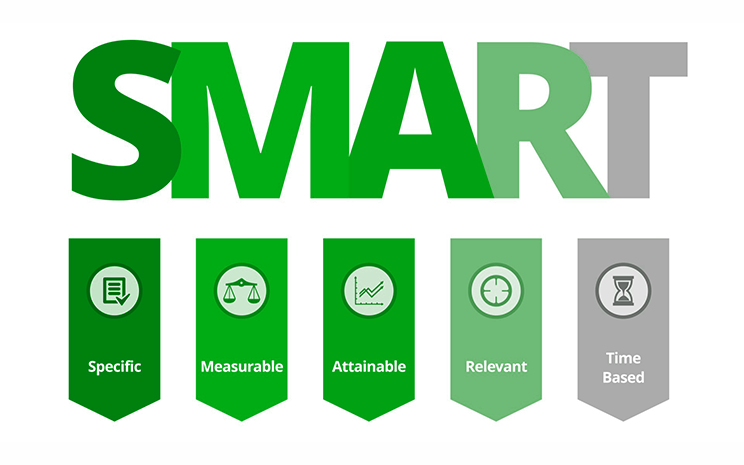 "Setting goals is the first step in turning the invisible into the visible."
Tony Robbins
How can I achieve my goals? The question asked by many of us. In this blog, we are going to talk
about one method that is used to achieve your goals.
SMART is an acronym used to define your goals. So let's find out together what it is.
Your goals must be:
Specific
Measurable
Achievable
Relevant
Time-limited
Now let's dive deep into each of them
Specific
Before starting to work towards your goal, you need to specify it by answering questions like.
What this goal can give me?
What steps must be accomplished?
Why is this goal so important?
For example, your goal is to become a developer; you need to specify it more, like your goal is to
become a python developer.
Measurable: Specifying your goals is important, but it also needs measurement. You need to
understand how much time you need to spend on that goal to see the progress. If you are going to
become a junior programmer it will take you about 3 months to learn the basics. So you can
understand how much should be done in a month and then measure your results, to understand if
you're working efficiently.
Achievable: Your goal needs to be more realistic. If your goal is to become a senior programmer in
3 months, it's objectively not reasonable.
Relevant: Goals can be for fun, but if you want to achieve more in life you need to have goals from
which you can have benefits. That means you should choose goals that are relevant to your needs.
Time-limited: After defining your goal, it's important to understand the exact amount of time that
will be needed for achieving your goal. So how much time do you need to become a junior
developer? Let's say its 6 months. So during these six months, you should manage your time to
achieve your goal. You should understand what needs to be done each month, each week, each day,
so you can succeed.