back
Tips to enhance motivation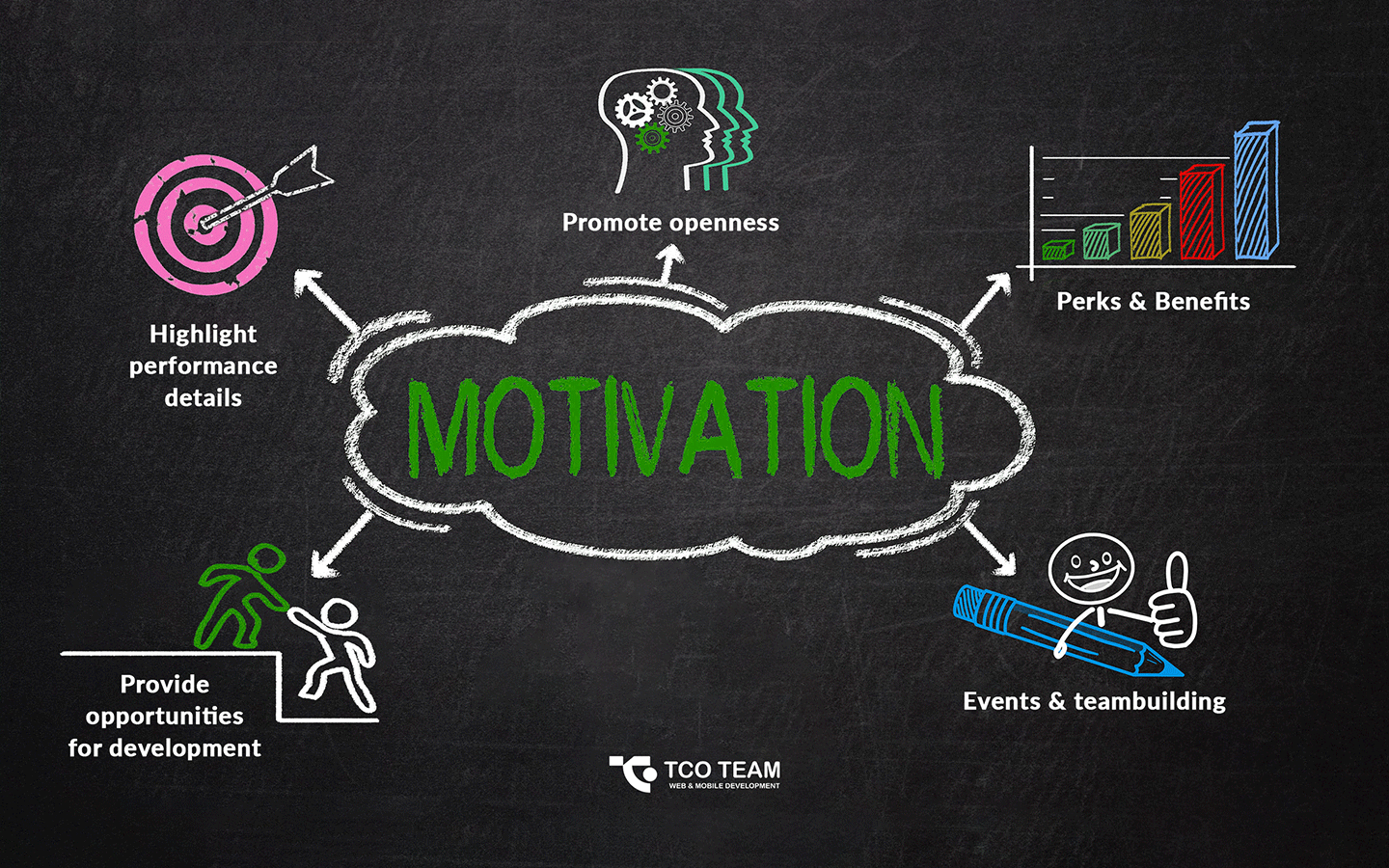 Grouping different types of people with different attitudes, culture and behavior canoften lead to understanding and gaps in communication among the team.
So, for the control of these kinds of affects, there are best practices and some tips to follow, which can bring more productivity and cooperation between them.
Even it doesn't matter how productive and united your team is, there are always some ways that you can be incorporated to take workplace productivity to a whole new level and make your team accomplish huge professional goals. Here are some tips which can bring better ways for teamwork and raise motivation:
Highlight
performance details: When you make a team member accountable for his work, this induces a sense of responsibility in him regarding his work. He starts to see his work differently in a way that his decisions can impact the performance of the entire team: like leading a project, handling the responsibility of a task etc.
Promote openness:
One of the essential points in clear communication is openness. Try to be honest and ensure a workplace, where each team member can have enough courage to raiseissues andpush forward their suggestions. This can make less risky to have upcoming fails and can ensure you to have a solid internal communication.
Perks & Benefits:
This kind of motivation must be considered in eachcompany on their own way. There are many companies which ensure employee happiness with different bonuses, benefits, events and otherways. But in any case, you must choose the way that fits you company culture, and is suitable for your team. However you must use specific systems which must show clearly the point for what the employee receives that benefit.
Provide opportunities for development:
When you create a healthy environment for your team, it is major to consider the possibilities for them growing. You can set different events, create a culture where team members can share their skills, thoughts and experience. Also, it would be great to promote them to learn new skills and find new ways to do that.
Events & teambuilding:
Considering the company culture the managers can also organize different types of events, activities out of the office. It can improve their communication and can be a way to know each other better. Also, this is a way to demonstrate their hobbies and share them.In conclusion, it becomes clear that getting them on a same page is a different thing but making them work united to achieve a common goal is a no small feat.